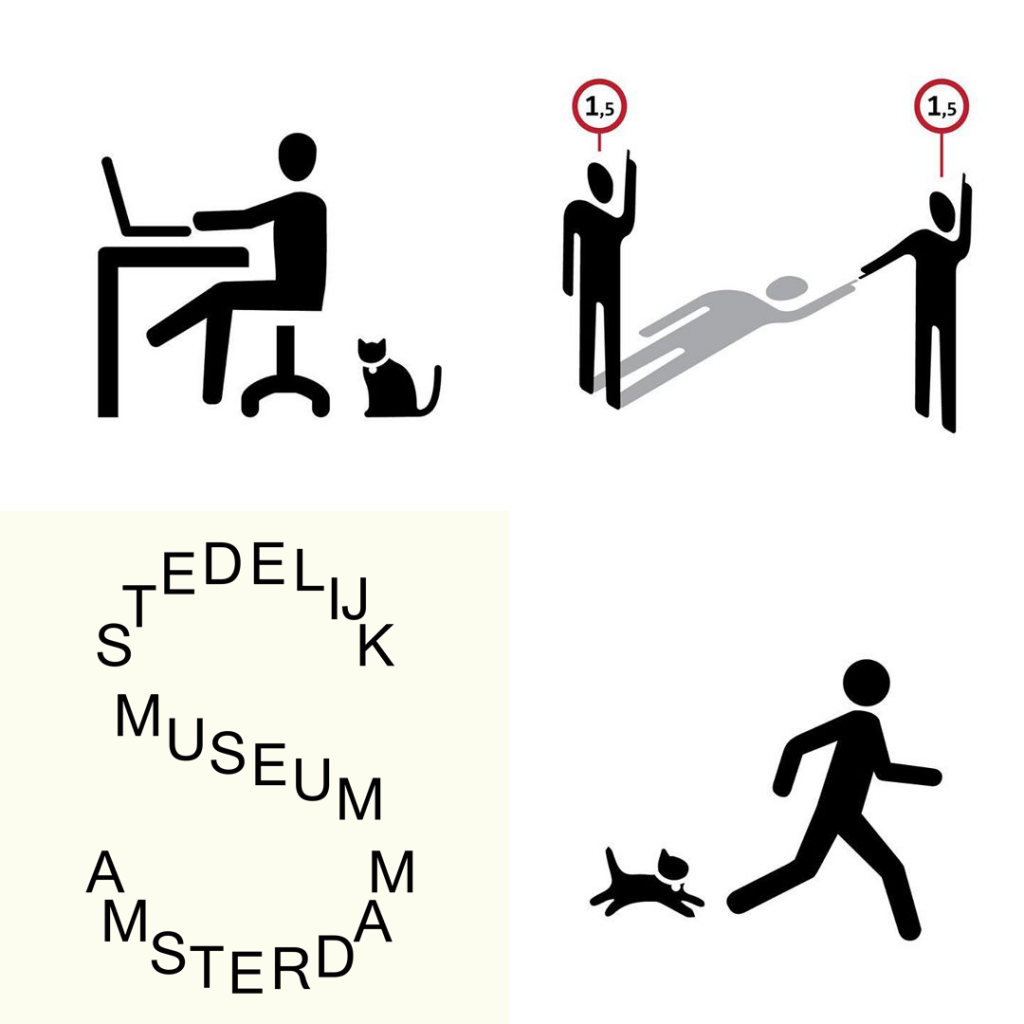 We're thrilled to be part of the current exhibition From Thonet to Dutch Design in the Stedelijk Museum.
The gallery devoted to Dutch design looks at how the corona crisis has impacted the world of design in the Netherlands.
Curator Ingeborg de Roode: 'We'd already planned on looking at the current position of Dutch designers in the creative industry. Then came the corona crisis. Partly digitally, we're also displaying designs that respond to this crisis.'
These four Mijksenaar pictograms (see image) were selected for the exhibition. They were widely shared on social media in March 2020.
From Thonet to Dutch Design runs until spring of 2021. More information via the link below.